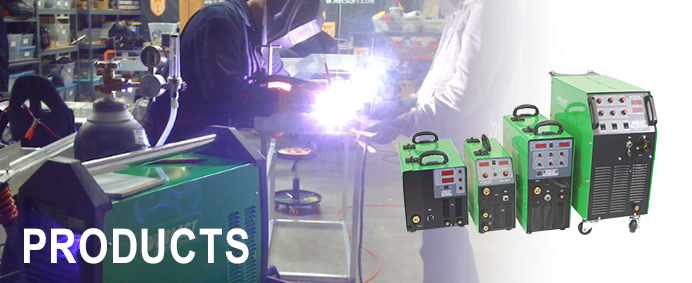 Cyclone 262
$1,549.00
You Save - $250.00
$1,299.00
FREE SHIPPING ON ALL PLASMA CUTTERS AND WELDERS
ON SELECTED MODELS
Dimensions:
26 in × 11 in × 16 in
Compact and powerful, the Cyclone delivers the precision MIG and Stick performance that is demanded by modern industrial fabrication and welding shops. However, due to it's size and design it fits right at home in almost garage or shop, small or large.  The unit features next-level performance with a easy to read 4.3" TFT  color LCD display that features bright, large and easy-to-read numerical readouts for output.  The unit has a long list of advanced features that include automatic run-in control, adjustable start and end wire feed speeds for crater filling and easy start up, up and down slope of wire feed speeds to work with 2T and 4T functions, adjustable inductance, Spot and Stitch Timers, and pre and post gas flow control.  These features combine to make it one of the most advanced models in the 250A+ class available. Don't forget the unit is both a MIG and Stick welder.  As a stick welder, the unit shines and is able to handle most any welding rod class, including rods with cellulose based flux like E6010.  The unit stick functions include arc force control, hot start and hot start duration to allow the user to tailor how the unit performs with each rod and position.  And when needed, the unit performs well with the optional Parker DSP 360 Spool Gun or the Parker SGP 360A Push Pull Gun.  The unit has an industry leading 50% duty cycle at 275A so that you can stay on task without long cool down delays.
If you prefer simple control and setup, don't let the long list of features deter you.  The controls are intuitive and easy to work.  But if it still seems a bit much, this unit has our advanced "PowerSet" function, which automatically does most of the setup work for you. Just input into the machine basic parameters such as wire size, metal thickness and the machine automatically sets the unit for you.  It even works in stick mode. This popular feature is used and enjoyed by both beginners and professionals to speed up and simplify the setup process.   
If you find a program you like and don't want to forget it, the unit is able to save multiple programs. This also helps in maintaining ultimate control and standards when doing code work.
Stock wire size is .035" and .045", but options exist to run from .023" to .062" wire.