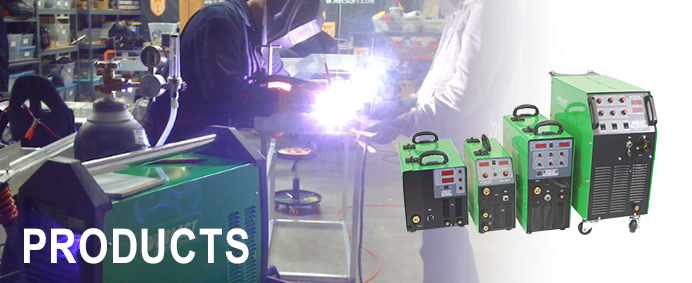 Cyclone 200ES
$639.00
You Save - $10.00
$629.00
FREE SHIPPING ON ALL PLASMA CUTTERS AND WELDERS
ON SELECTED MODELS
Dimensions:
18 in × 9 in × 13 in
The all digital Cyclone 200ES is a updated model of the popular Cyclone 200E MIG welder. Don't worry, it still retains all the things of the Cyclone 200E.  It's still a good MIG welder with 200A capability, and a 25% duty cycle at 180A. Nothing has changed as far as that goes. However, this new MIG model now features stick welding capability for a more complete welder package. (Electrode holder and capable are options however, see options for link.) With 160A stick output, the unit is capable of using up to a 1/8" welding rod, more than enough for your average stick welding needs.  And if stick won't do, the unit also features a Flux-Cored mode for those times when the wind is too much for MIG. Since the unit retains it's small size and weight, these additional features make it a perfect choice for carrying with you when you don't know quite what to expect when you get to the job site. 
The PowerSet function helps you to get up and running quickly, without having  to refer to complicated charts or calculators. Simply enter the basic parameters of what you are working with, and the unit will automatically set the output for you.  Of course, if your work position or welding style doesn't exactly give you the perfect setting, you can fine tune the settings, but the machine won't let you get too far off track from making a sound weld.  If you don't need or want the setup assistance that PowerSet provides, the manual mode is always available. In PowerSet mode, you have settings for MIG with 75/25 Ar/CO2, MIG with 100% CO2 and Flux-Cored (gasless) wire.  If you need to weld Aluminum, it can be used in manual mode.
The Cyclone 200ES has a display that is clear and bright.  The settings are easily visible at a distance, even in bright sunlight or lighting conditions. 
Even though the Cyclone 200ES is very compact and lightweight, the unit still allows the use of up to 8" rolls that weigh up to 12 lbs.  Of course, you can use 4" rolls as well, or if you prefer, you can purchase a spool gun to use those in as well, especially for Aluminum applications (Aluminum for use with Manual mode only).