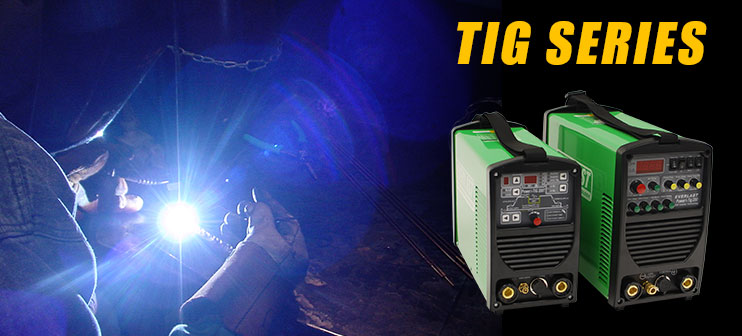 Need a TIG?
The PowerTIG, and Power i-TIG line of Everlast TIG welders offer a complete line of inverter TIG welders ranging from 140 to well over 300 Amps. This means whether you are in the market for a small TIG welder for hobby work or a large TIG welder for production welding, we have a welder designed just for you.
Share the Everlast TIG experience
We firmly believe that we have some of the best TIG welders for welding aluminum out there. Many of our customers agree too. Arc stability and capability of our welders is excellent. So, if you specialize in TIG welding aluminum, take a close look at our AC/DC group of PowerTIG welders. We have both Analog and Digital styles of TIG welders. This means you have a wide range of features to choose from, and can find a unit to fit your preferences. Standard features include Pulse TIG capability.
Don't need to weld Aluminum?
If you know you won't need a TIG welder for Aluminum, but need one for all the other metals, consider our DC only group of TIG welders, the Power i-TIG and PowerArc series. The Everlast Power i-TIG welders specialize in DC TIG welding with capability to weld as low as 3 amps. These units can be equipped with foot pedals and feature the choice of High Frequency and Lift TIG Start. If you are wanting to get started with basic DC TIG welding, the Everlast PowerArc line is for you. These Stick/TIG welders offer either Liftstart or HF/Lift start options. PowerArc units with High Frequency and lift TIG start can be equipped with foot pedals. Lift start only models cannot be equipped with a pedal.
5 Year Warranty
These highly portable TIG welders come with a 5 year parts and labor warranty. This is one of the longest standard warranties in the business. We believe in our TIG welders (GTAW and GTAW-P) and support them, not only with parts and service, but also with free technical support should you ever have the need. Go ahead, check out our inverter TIG welders against the competition. We think you'll see our units match up quite favorably.