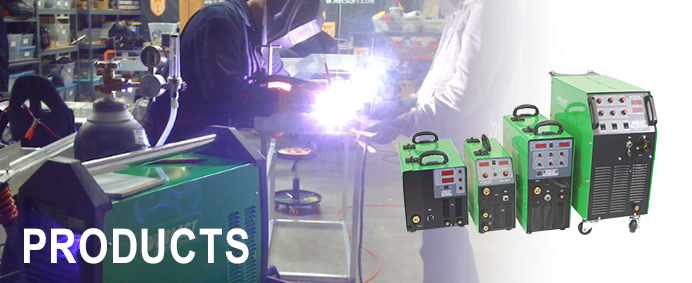 PowerMTS 141Si
GMAW, GTAW (DC), SMAW (DC)
$649.00
You Save - $60.00
$589.00
FREE SHIPPING ON ALL PLASMA CUTTERS AND WELDERS
ON SELECTED MODELS
Dimensions:
17 in × 8.5 in × 12 in
The  PowerMTS 141Si is the ultimate solution for those customers who are on a search for a 120V portable all-in-one DC welder package. The unit features 140A MIG, 140A DC TIG and  and 80A DC Stick welding ability.  As a true MIG, TIG, Stick unit, there is no compromise with the abilility of any process to make a quality weld within the operation range.  The MIG feature of the PowerMTS 141Si includes the ability to weld Aluminum with an optional spool gun or weld with Flux-Cored wire when equipped with Flux-Cored drive rolls. It supports the use of 4" and 8" rolls and the use of .023" and .030" wire.  In TIG mode, the unit can weld Steel, Stainless, and even Titanium. While other similar competitor's models in its class feature a modified form of stick welding and use a scratch start TIG rig to support a very basic form of fixed Amperage TIG welding, the PowerMTS 141Si features HF and LIft Start TIG modes and allows the use of an optional foot pedal to start the arc and vary the Amperage just like a proper DC TIG welder should do. It also features built in solenoid for automatic gas control and even a separate gas inlet for TIG so that the connections don't have to be shared.  As far as the 140A rating goes, it should be more than enough power to weld steel or stainless in multiple passes up to 1/4" thick, and more than enough for 1/8" in a single pass.  As far as performance of stick function of the welder goes, it supports welding with popular 3/32" welding rods such as E7014, E7018 and most E6011 (however this unit is not designed for E6010 use).
The simple control panel design and intuitive controls make the unit easy to learn and weld with.  Even the bright blue LED display is designed to make the control panel more readable even in bright light. Conditions. Each component of the machine and design feature is meant to make the PowerMTS 141Si the best in its class for portability, useability, and performance.   And when the 5 year parts and labor warranty are considered, nothing really comes close to the complete package that this machine really is.