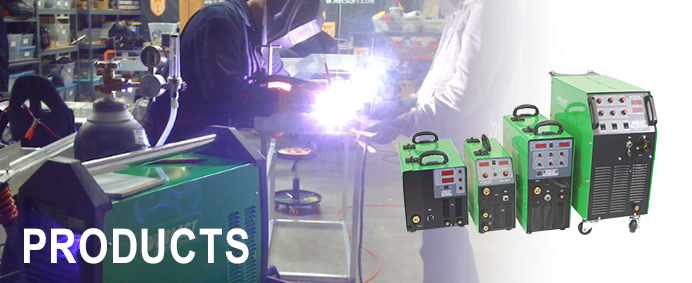 Cyclone 312
$2,399.00
You Save - $500.00
$1,899.00
FREE SHIPPING ON ALL PLASMA CUTTERS AND WELDERS
ON SELECTED MODELS
Dimensions:
33 in × 11 in × 25 in
The Cyclone 312 simply delivers beast mode performance. As one of our newest generation inverter MIG/Stick welders, offering up to 315A MIG output and 250A Stick output with 35% duty cycle at maximum output the Cyclone 312 outdelivers similar competitor models on both maximum output and duty cycle.  Even though it's the most powerful in it's class, the inverter design also makes it among the smallest and lightest in its class for a self-contained, trolley type (self contained undercarriage) welder. It's definitely smaller and lighter than it's transformer based competitors.  The new digital user interface of the machine features a 4.3" TFT LCD display. This display offers full contrasting color with bright and large numerical readouts so that settings can be easily read, even from far away.  This new design incorporates many extra features which include pre and post gas flow control, inductance (arc force), and burn back control to improve weld quality and performance.  Of course, keeping true to its industrial design it also features functions like 2T and 4T control for long seam welding.  For the applications where body work, building vessels, or hanging large panels and sheets are required the unit features spot and stitch timers which work together to provide consistent and high quality spot welds and seam sizes.  One of the new features include a professional level "Power Set" mode which allows all users, new or advanced, rapid, no-guess setup.  The user simply provides operating parameters such as gas, wire type and size and the machine will provide the user with the correct  Volts and Wire Speed with an adjustable range that can be fine tuned for specific applications such as position, or welding thick to thin. And if you create your own special programs, this machine features a memory function that can save multiple programs in both MIG and Stick modes.
For those needing aluminum work, the unit will work well with the Parker DSP 360 spool gun and offer premimum quality aluminum MIG welds, or for bulk aluminum use, the operator can choose to use the optional polymer liner with the stock 36 series MIG gun and  optional U-groove aluminum drive rolls to drive the aluminum through the gun. And for those really high production customers needing the ultimate flexibility while welding Aluminum and want to feed the wire up to 25 ft the unit now supports the use of the Parker SGP 360A Push-Pull gun.  Not many MIG welders this size have the ability to either feed the wire direct out of the gun and the ability to use a push-pull gun.  However, when  you need to lay down a lot of aluminum, it's nice to have a choice.
As a stick welder, the machine is highly capable, providing up to 250A output which allows use with cellulose type rods such as E6010 and in powerset mode, it offers specialized settings for many different steel rods.