Why to choose the die cutting machines?
Why to choose the die cutting machines?
It is believed that the entire concept of die-cutting was an outcome of the Industrial Revolution. The purpose of a die cut machine is to cut out different types of shapes, styles and designs from soft or semi-rigid materials in single or multiple layers. There is a wide range of die cutting machines in the market including industrial die cutting machines, electronic die cutting machines, paper die cutting machines etc.
The die cutting machines are intended for die cutting, scoring and creasing work on a variety of materials such as paper, linoleum, card-board, corrugated board, fire board, cork, leather, plastic and PVC. The benefits of using a die cutting machine are speed, accuracy, use of unskilled labor, material saving, low operational cost etc . 
The object of die cutting is to create multiple identical forms, depending on the shape of the dies. Uniformity is critically important when it comes to mass production of goods.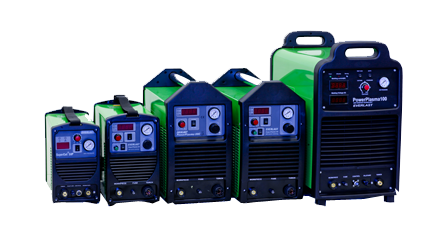 The chief advantage of a die cutting machine is its speed. It can create even an intricate shape in a single punch and has the ability to make many identical forms rapidly. Industrial die cutting machines has the potential to cut dozens of identical shapes simultaneously. You can feed sheet metal or plastic or fabric through the machine in quick succession to facilitate speedy production.
As compared with other methods of cutting that may require the use of multiple tools, die cutting can be less expensive because you operate with a single machine. Die cutting machines are cost - efficient as well as labor-saving. Today, there are many sophisticated die cutting machines available in the market.
With a die cutting machine, you can achieve high levels of operational efficiency as they leave very little waste material. Reducing waste not only saves money but also helps the environment.
The die-cutting process has evolved tremendously over the decades and the die-cutting technology will pave the way for even more precision in die cutting.
There are different types of die cut machines to fulfill different applications. While deciding on a die cutting machine, you can opt to buy one that works with a computer or one that works manually without the aid of a computer. There are also other types of machines that use cartridges and movable dies.
Small-scale die-cutting projects like scrapbooking can be done manually with a hand-held die cutting tool or using a tabletop electric-powered machine, but large-scale and industrial die-cutting is feasible only on heavy machinery.
There are portable die cut machines that operate manually and independent of a computer. Portability is a convenient feature as it would enable the user to carry the machine to different work locations. There are electronic die cut machines that function without the need of a computer, thereby making them portable as well.
To operate certain types of die cutting machines, you require a computer and thorough knowledge of Internet. These are advanced type of machines capable of a whole range of applications - but they are difficult to operate unless you have technical competence.
There are several computerized die-cutting machines available in the market. These machines have come a long way from the simple hand-held t die cut tool that the workmen kept in their workshop.