Tips For Purchasing An Ideal Plasma Cutter
Tips For Purchasing An Ideal Plasma Cutter
Just like other wielding and metal cutter machines, there are a few points to look out on a plasma cutter machine before a black smith or a hobby welder purchases it. Here are few basic things mentioned in this article that you need to look on while you get a plasma cutter for yourself. Be you a doing it as a hobby or you are a professional, you need to make your that you have to get a plasma cutter machine that is ideal for your kind of uses. The first advice any specialist would give while you plan to buy a plasma cutter is that you need to prepare a check list. Jot down the characters or facilities that you are looking for in the machine and start your hunt. Meet a lot of good manufacturers who has a good after sales customer relation and compare the product of each manufacturer with the other. Never get convinced with what the manufacturer or seller tells you. The best way you can know about the quality of the machine is when you try meeting an existing customer of the manufacturer and ask them about the performance and efficiency of the machine. When you are done with the performance part, you will have to move to the investment part.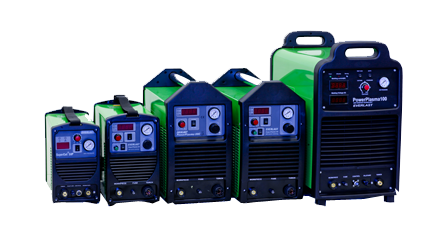 Never overspend for a product even if it is of a high quality. After you filter down on the products with best performance and qualities that you are looking for, you try to compare the rate and the after service of the company. In this ways, you can surely know that you are spending your hard earned money in just the right way for what you needed exactly.
As you must know almost all plasma cutters are rated according to its cutting ability and amperage so, determine the thickness of metal you usually handle and decide on the machine's amperage. Generally a machine that should be used to cut 1/4" has about 25 amps of output, the one that needs to cut 1/2" must have 50-60 amp output, same way a 1/4" - 1" machine has to have 80 amps output.
The next thing you will have to thing about is on selecting the optimal cutting speed you would prefer. Remember that the manufacturer of the Plasma Cutter should be providing the cutting speeds for all the thickness of metal measured in inches per minute, while you buy the machine.
The next thing you might have to check for is if the Machine can give a substitute to High Frequency Starting. We must have observed that most of the plasma cutters we get in the market are with a pilot arc that makes use of high frequency to conduct electricity through the air.
Next is about the plasma cutting torches that have a lot of wear items that must be replaced often as we use them. So it's better to lookout for a provider who has plasma cutters with less number of such consumable parts.