Everlast Generators- Giving You the Best
Everlast Generators- Giving You the Best
If you had been searching for the right service provider for your welding needs then the right place for you to land is Everlast Generators. The company is one among the pioneers to provide a wide range of welding machines, spare parts and other welding related equipment to its customers. They are renowned and recommended by their clients to a lot of other clients as their product talks about its own quality through its service and efficiency.

When a consumer chooses a company's product the first thing that they see is the quality of the product- They will be counting over the product's efficiency, speed, reliability and durability to stand the work pressure and other problems. If you had been thinking over these then you will certainly be happy about your choice and in fact can even recommend the product to your friends who are suffering with those olden type machines that eats your energy. The next thing every customer looks for in a company's product is its rate- When it comes to rate; Everlast Generators are surely one among the best in giving the right rates. You will surely be happy to get a quality machine for reasonably fair price tags. Above all, Everlast Generators give out special offers for Welding Schools and students, which is in fact is a great news. The last thing that attracts the customer towards a company is its customer service and after sales service- Even in this concern, you will feel pleased to have chosen Everlast Generators.
The best part of Everlast products is its Uniqueness in its design as well as look. The range of IGBT-based welders and plasma cutting systems the company offers is very special and is the talk of the town among Welding buddies. The company is doing a great job with their special, handy as well as the most reliable welder and plasma cutters, these are in fact getting a great support from the experienced welders of the industry.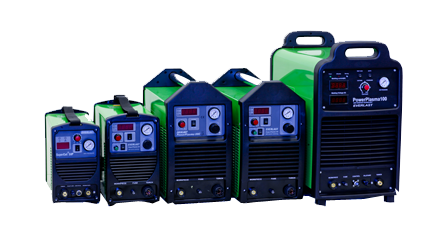 You might be a beginner or an expert, the company is surely having the equipment that you are looking for. They are working hard to bring out their brand name that will stand out from others of its kind. The best thing about the company is its mission in improvising the product each time with continuous testing and through research each and every time they make advancement or even a small change. They make sure that every customer who gets an Everlast plasma cutter or welding machine is happy about the product as well as the service that follows.
You must feel glad to know that many of Everlast Generators customers had started Welding as hobby but today they are earning out of their hobby with Everlast Products. The company always believes in a long term relationship with its customers and they love to take any suggestion or advice from them to improve their machines further.