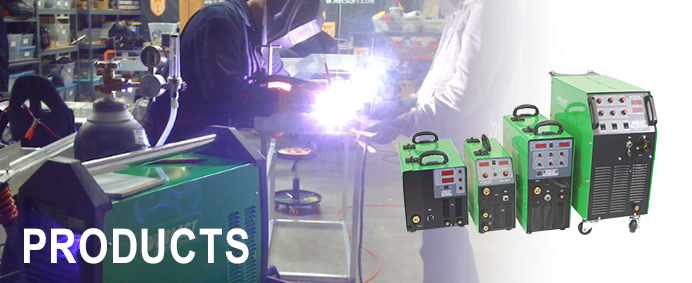 PowerMTS 211Si with TIG Package
$1,249.00
You Save - $200.00
$1,049.00
FREE SHIPPING ON ALL PLASMA CUTTERS AND WELDERS
ON SELECTED MODELS
Dimensions:
24 in × 9 in × 17 in
If you are looking for an all around performer in the your fab shop, or need a go to unit on the work site, the PowerMTS 211SI has more than enough capability to handle most daily chores.  As one of the newest multi-process welders in the Everlast PowerMTS line, the unit has been completely redesigned with the user in mind.  This new digital inverter model features all the capability of previous generations but also adds synergic capability to the MIG component of the MIG/TIG/Stick welder.  The synergic offers quick setup and use of the welder based off of user input of wire diameter and metal type.  Manual override is always a choice when operating the unit in the Synergic mode so that the operator can fine tune the settings to the perform to his or her expectations.  The unit features a standard MIG mode as well and setup is fully controlled by the operator.  The welder is also equipped with a synergic spool gun mode for those that need it.
The panel and programming has been designed so that the operator has command of all the features without having to access complicated menus or open the cover.  Compare that to other models on the market, and you'll see how easy everything is to operate and connect by comparison.  The foot pedal and TIG torch are included and connect directly to the front.  There are no special adaptations or equipment needed to weld TIG.  The TIG torch does not need a manual gas valve because gas flow is controlled automatically and is programmable on the panel for both pre-flow and post-flow operation. This unit isn't sold primarily as a MIG like other brands and stick and TIG are added as an after thought.  No, rather the PowerMTS 211Si was designed to give excellent performance and convenience using any process it offers.  
The unit also features solid TIG capability with an industry first:  High Frequency starting of the arc.  That's right.  In the compact Multi-process market, Everlast has designed and introduced a touchless TIG start for maximum weld quality.  Of course, the unit is still equipped with lift start capability if you are working in a place that is electronically sensitive to High Frequency.
Stick mode operation has been improved with the addition of Hot Start duration and Hot start intensity adjustments.  Combined with the arc force control this makes the 175 amp Stick mode very capable of handling up to 1/8" welding rods.